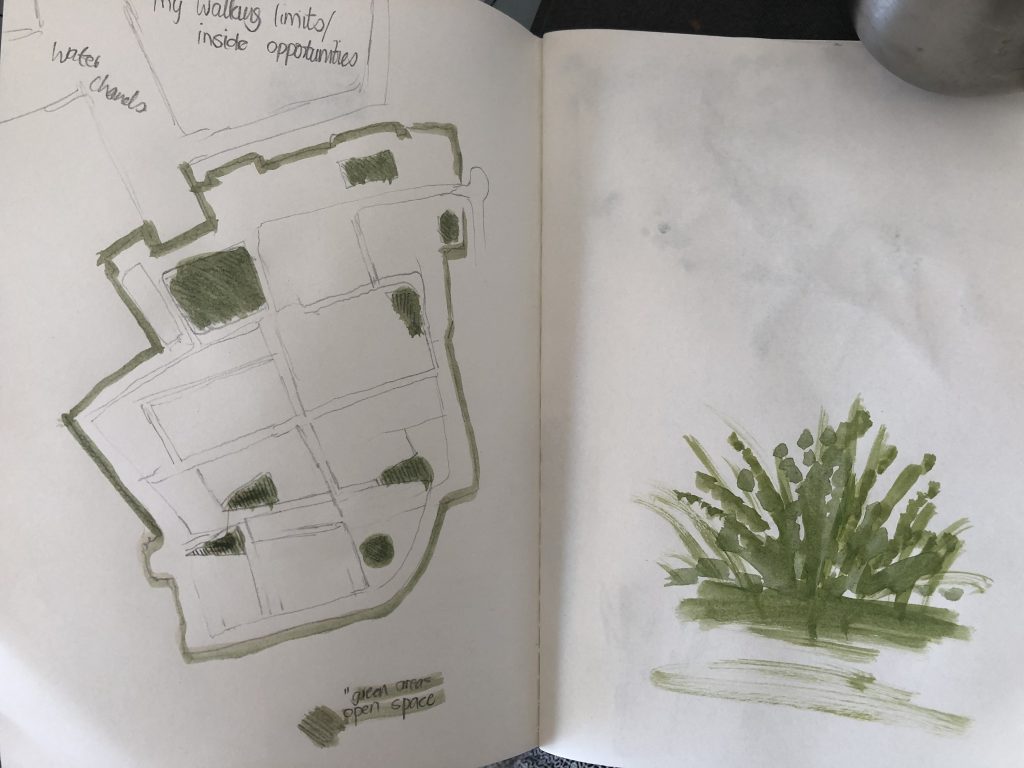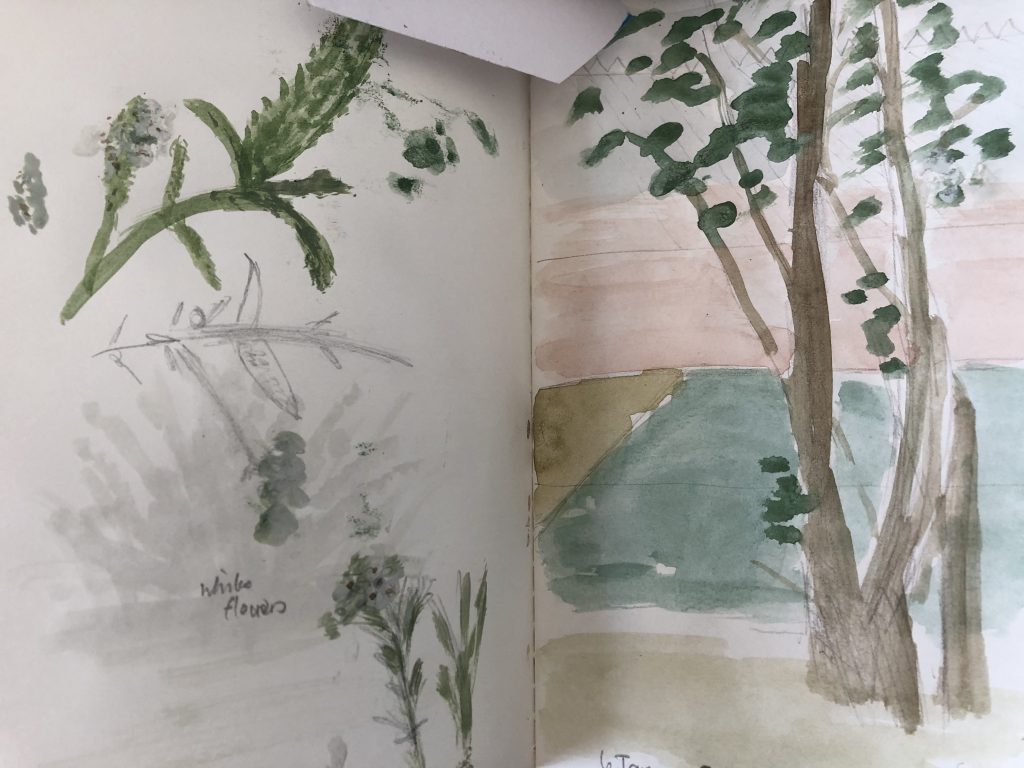 Daily walking in the beginning of January was a focus on the plants and their flowers – I feel as if nature is longing for the first rains of the season. It is cooler and early morning walks are chilly – I do enjoy the colours of sunset in the afternoon – see the horizon fill up with soft peachy colours are just beautiful.
Drawings of 9 and 10 January 2021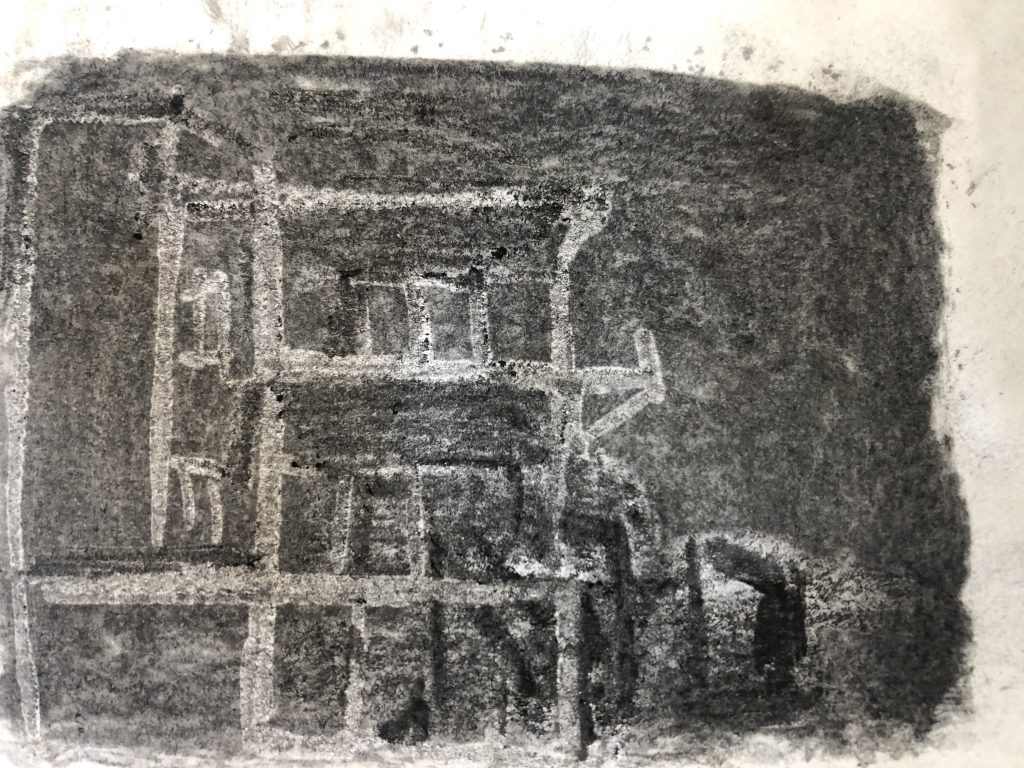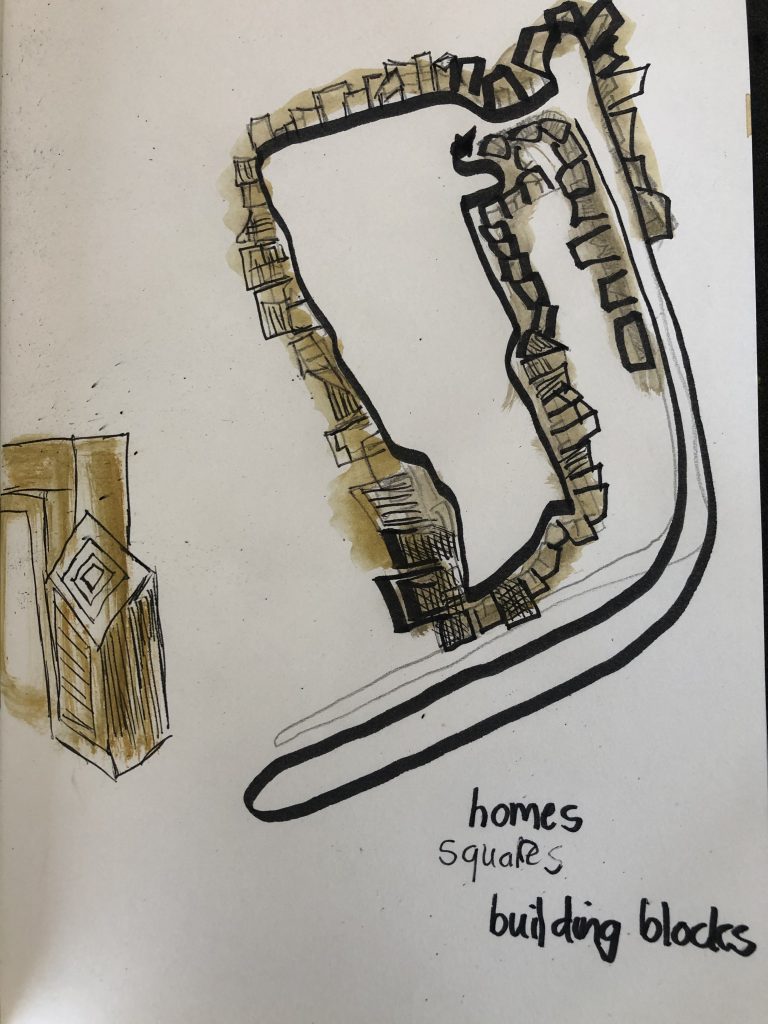 13 January – formal form of my neighbourhood – look at space between – making it a process of drawing.