11 November 2020
I will start a daily drawing practice as of today.
Early morning I made a quick drawing whilst looking at the glowing morning sun. I want to make daily drawings. I can explore vulnerable and fragmented ideas. Words and reading excite me, it also put me in a place where I need to retract and re group my own thoughts – in order to make. My current practice is not responding to my theoretical knowledge. I feel I need to resolve this – get to a better understanding. I am currently on Part 4 in the course and it has a lot to do with the space the artist, the artwork and the viewer find themself in.
Today I decide to draw my space – my daily walks within the compound where I stay. I would like to explore the forms and walking lines in a graphic way – I walk for 30 to 40 min inside the compound – crisscrossing the streets, staying between the fence and tree wall.
Here I can use fragments of words –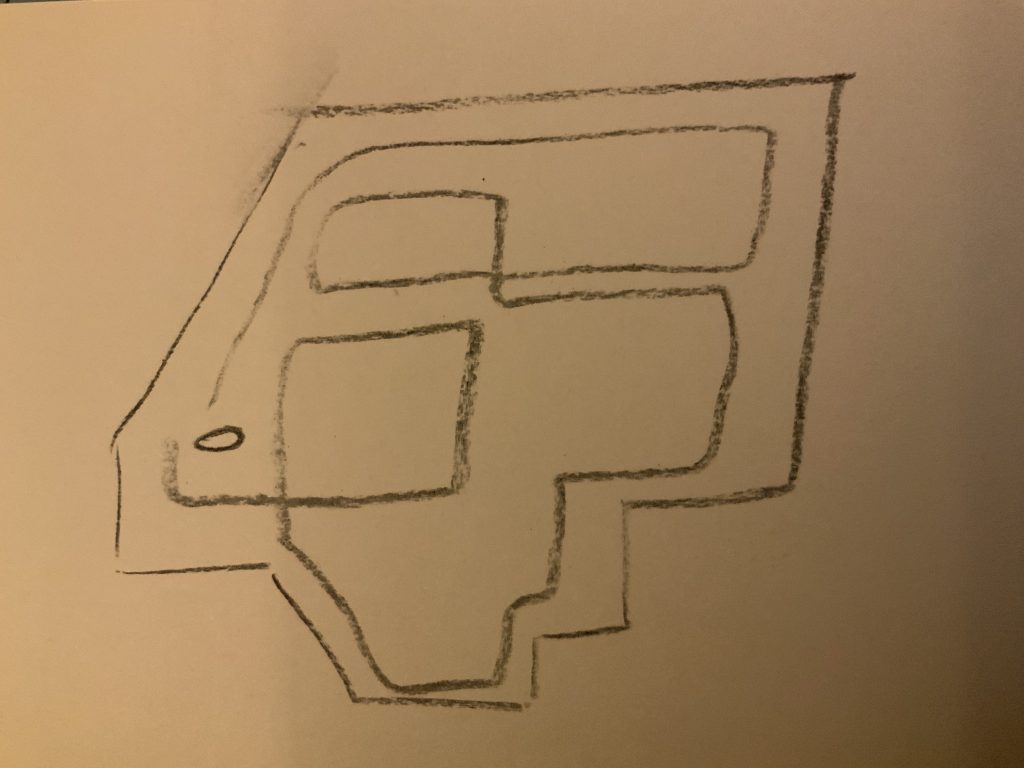 12 November 2020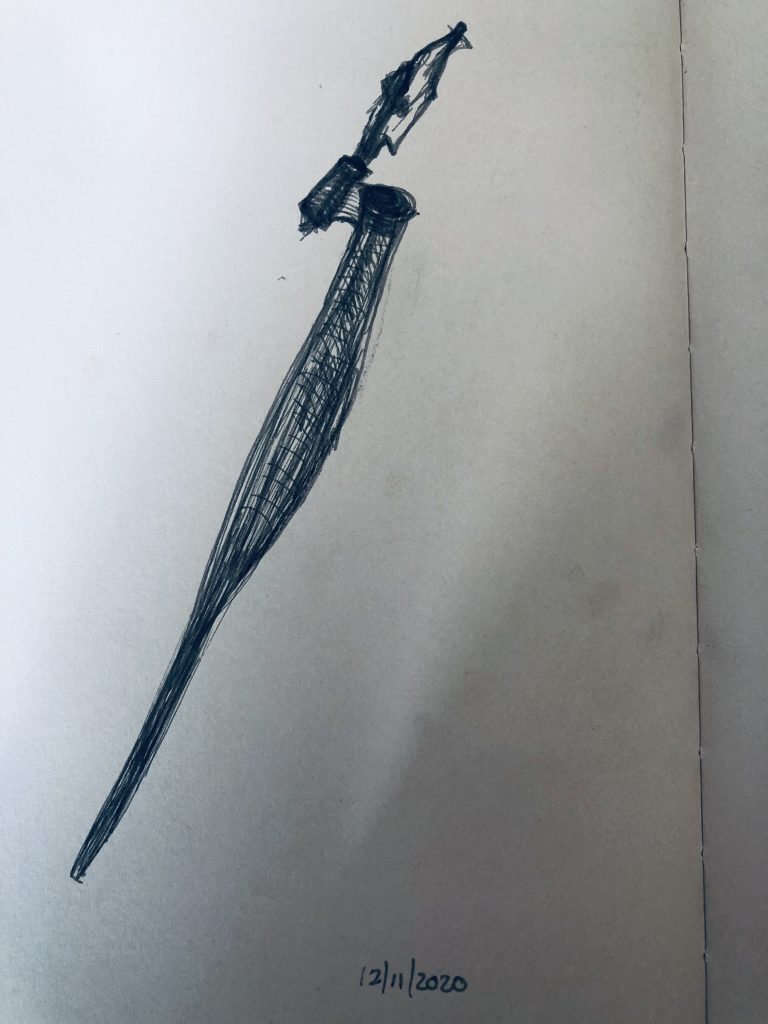 13 November 2020
Using charcoal and moving it over my sketchbook – flowing marks came with the action of my hand – pressure and the way I hold to charcoal flat onto the paper surface – it reminds me of grasses flowing, or tree stem shapes. I started writing words and the lines reminded me finding an Arabian gazelle on the road towards the beach yesterday afternoon – I stopped to look at this graceful creature, two others were behind a bush and was concerned that oncoming cars might scare them – they were fine—-Wonderful to experience wildlife living with other beings and things in a city. I have never seen big groups of these gazelle here. I was glad to see them – It was a gift of hope for my day. I have seen them when I walk outside our compound and always wonder how about their conditions, living near the beach, between people and industry – very busy port within a 2-3 km from this area. They remind me of the Springbok (buck) in South Africa – who also survive in the dryer parts of the country. I learnt that these animals have learnt to stay hydrated in their hot environments by shrinking their heart and liver.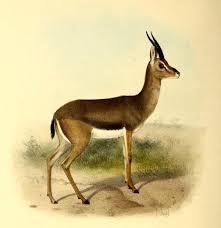 14 November Pen and chalk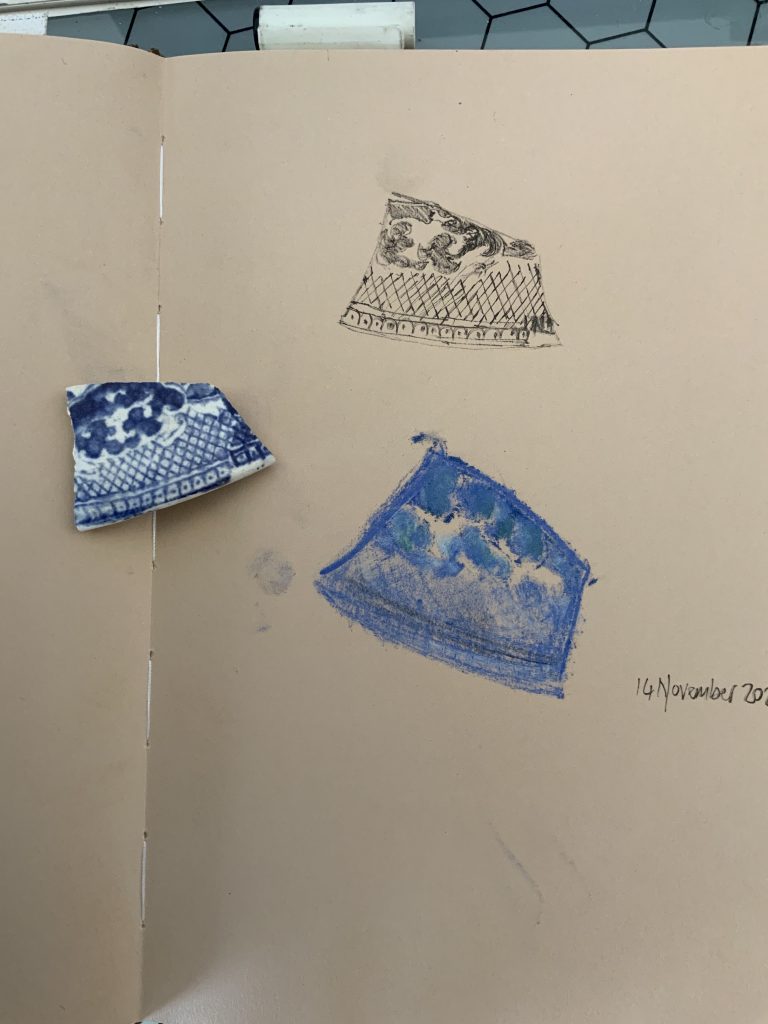 15 November 2020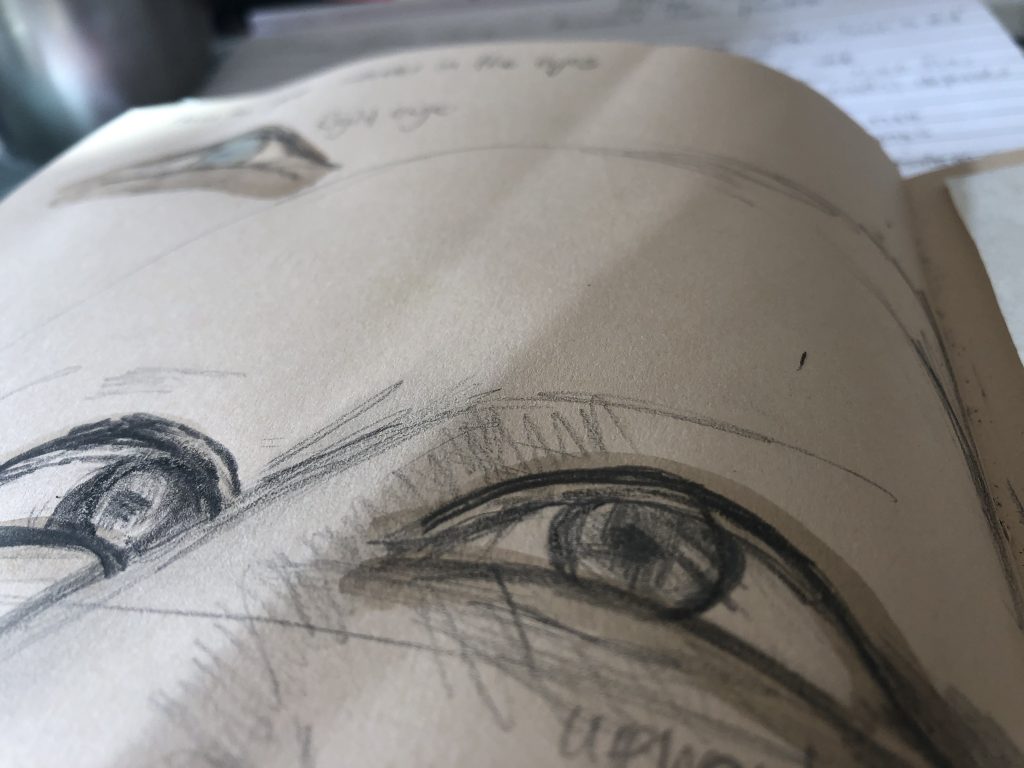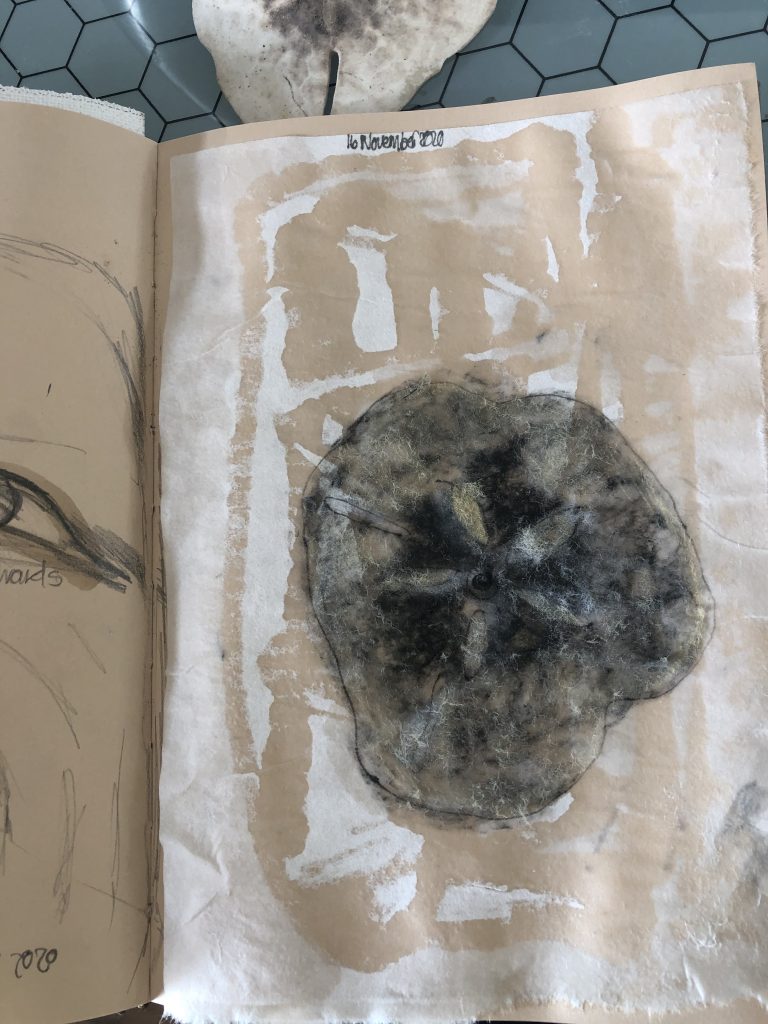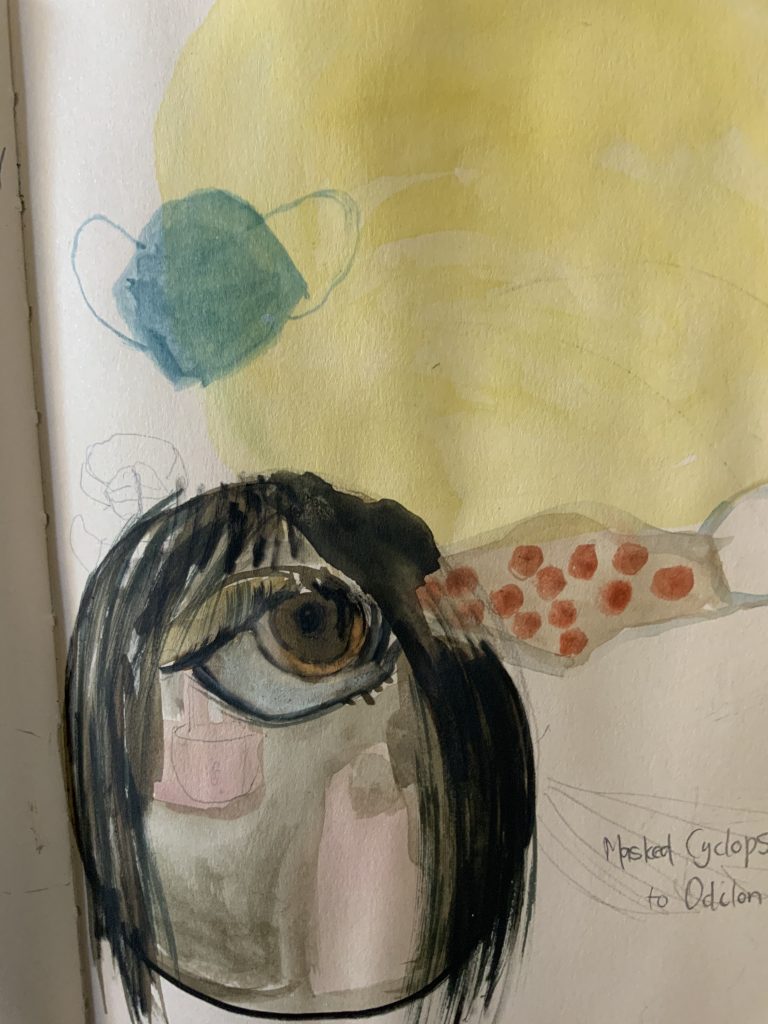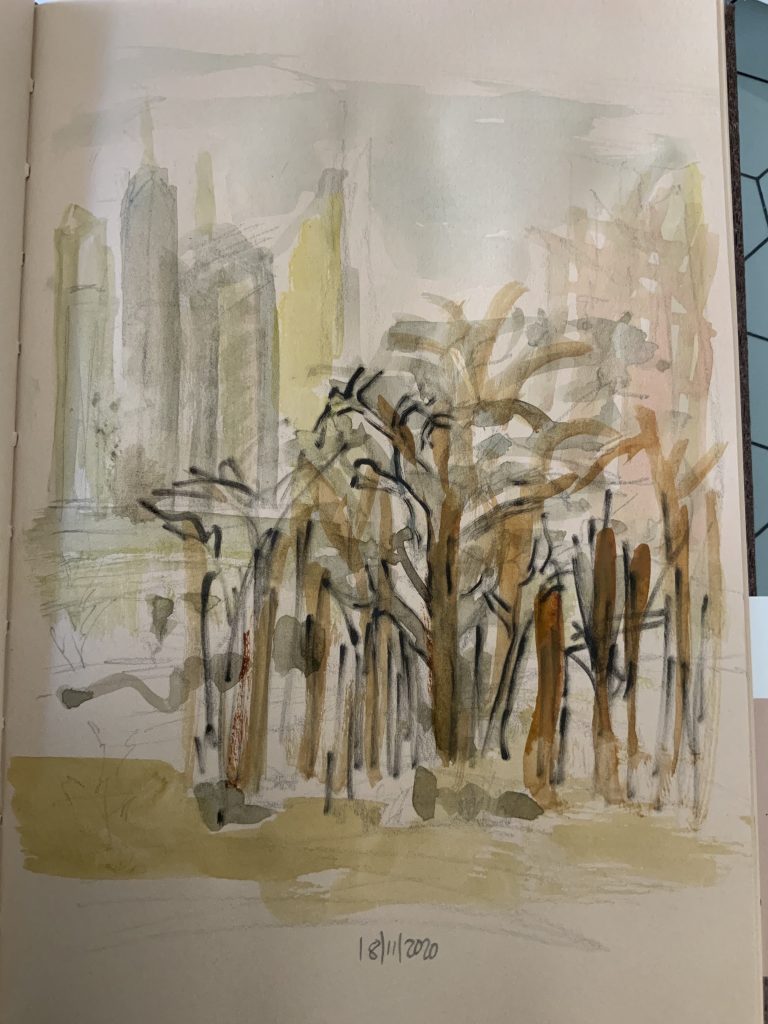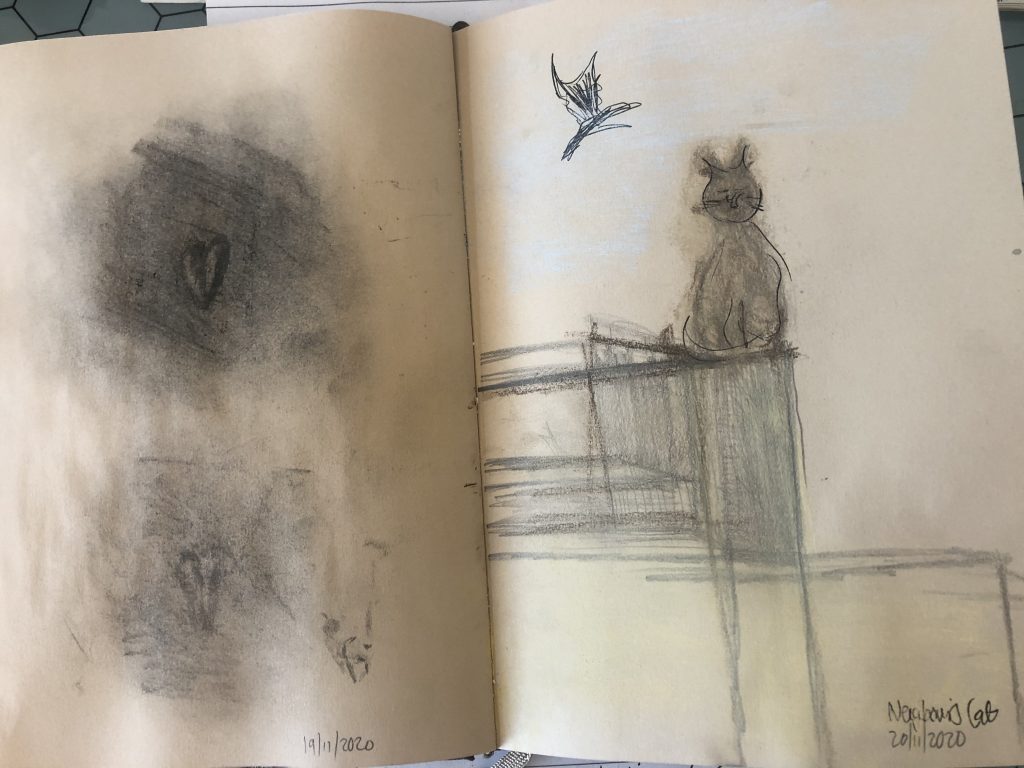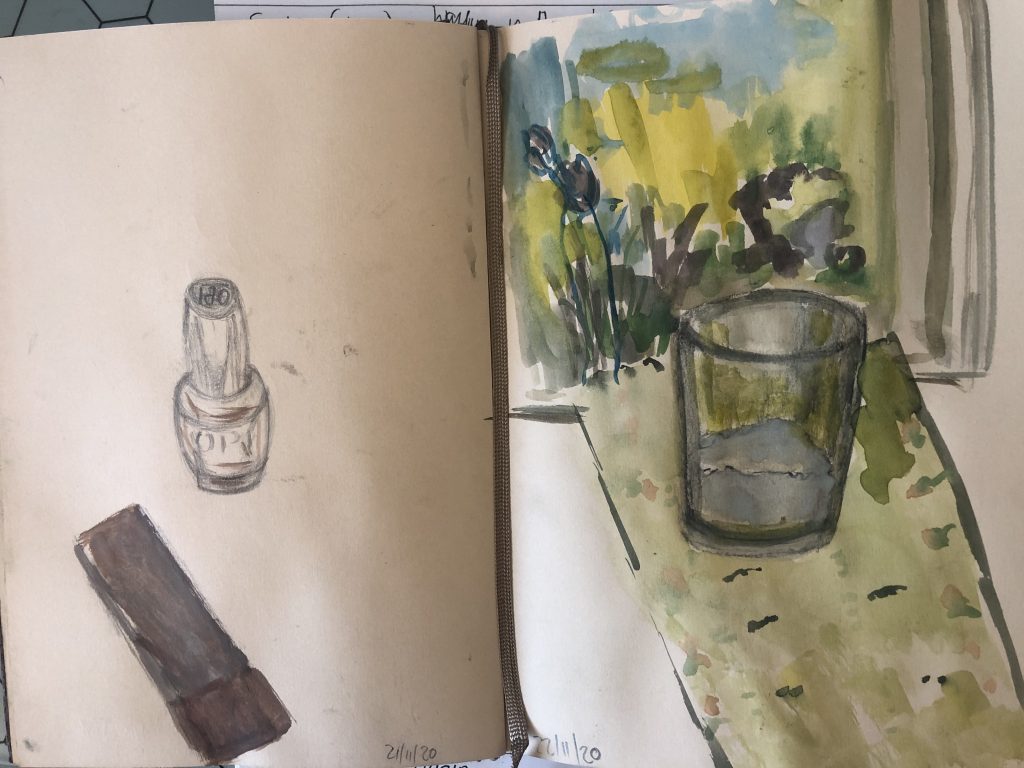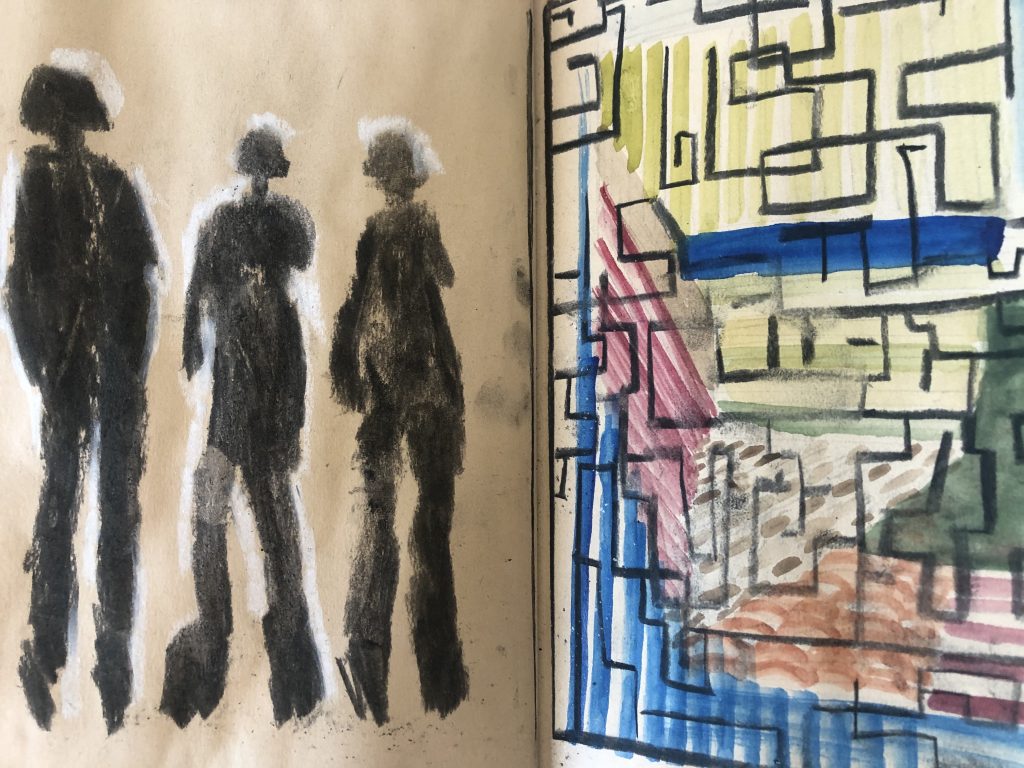 Selfies of my shadows and thinking of a maze