My body of work communicates explorations of gesture and form, and together with the Parallel project, developed as a collaboration with nature and investigating new materialism (Fungal Kingdom) as a subject for and about making. My work is predominantly 2D, clay and other material 3d forms became part of explorations in developing works. I am also thinking about what the work I will present communicate.
The first group of work I put together as it started with gestural marks on Sumi Paper, and 3d objects developed out of the explorations. I would like to place the works together as a group that developed under the same theme. I felt it gave a fresh look to work I have almost forgotten about and realise how this impacted my making and working with materials. It is now about how I will place them in one space.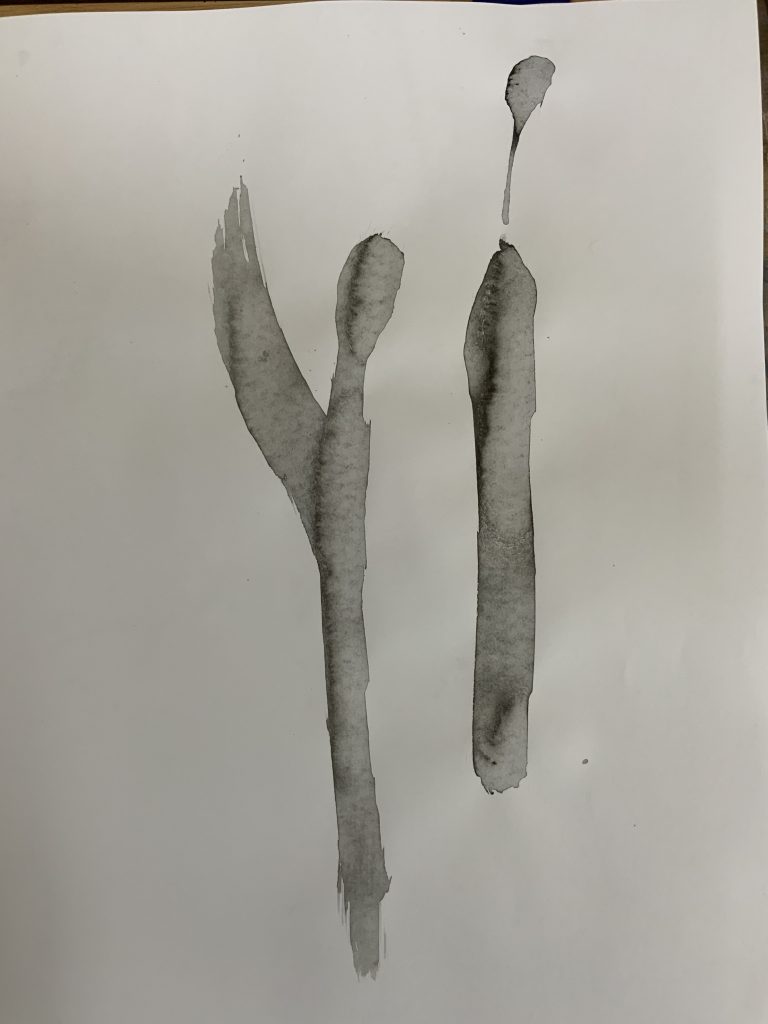 I look at this work as another layer of gestural mark-making.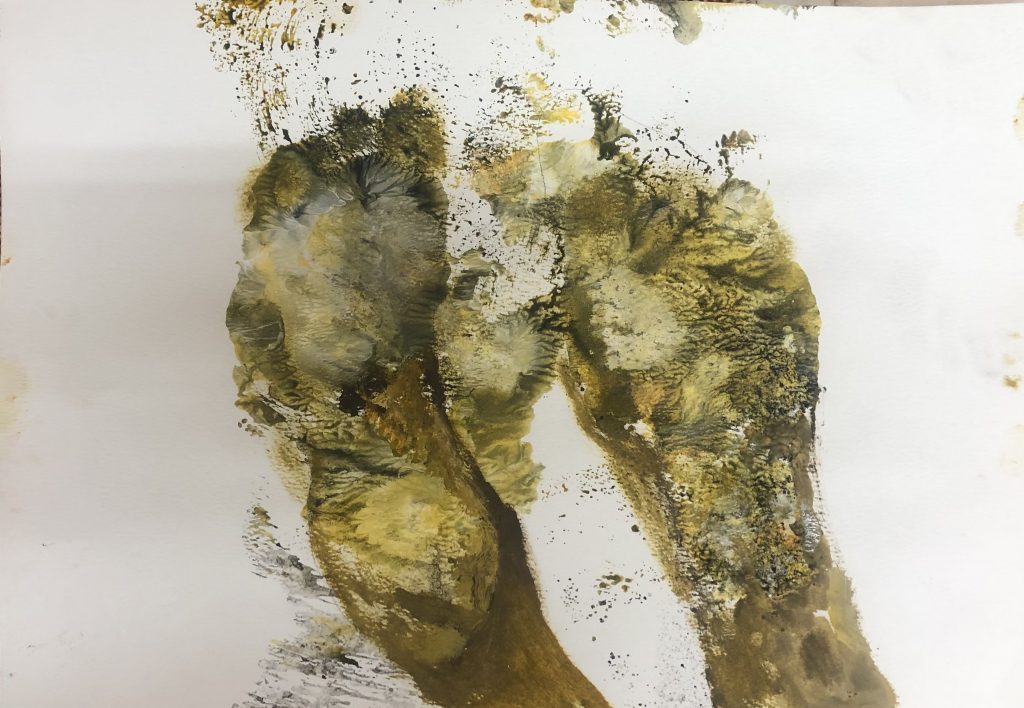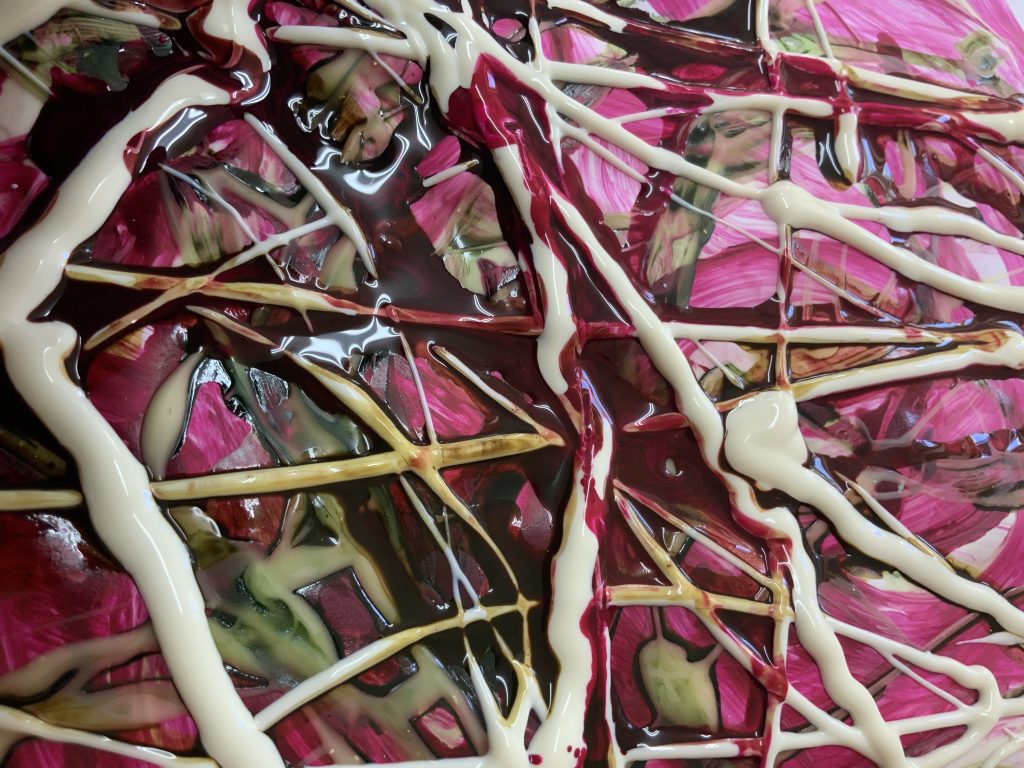 Mycelium imagined works where I explored materials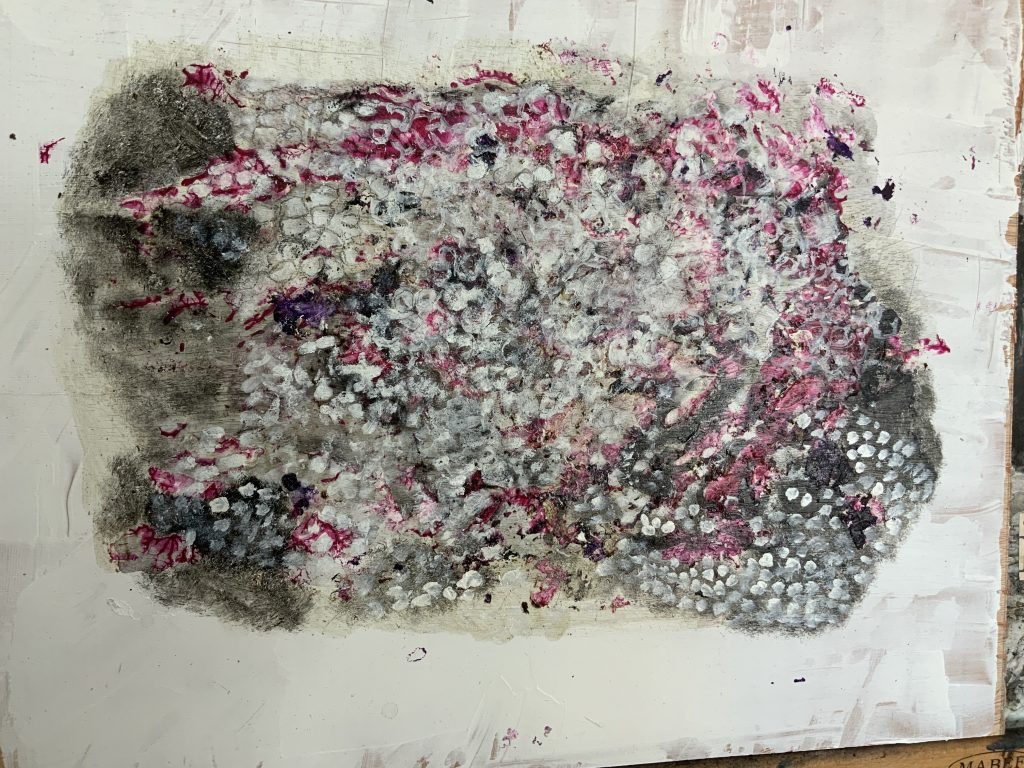 Mycelium as inspiration and imagination of the unseen world of fungi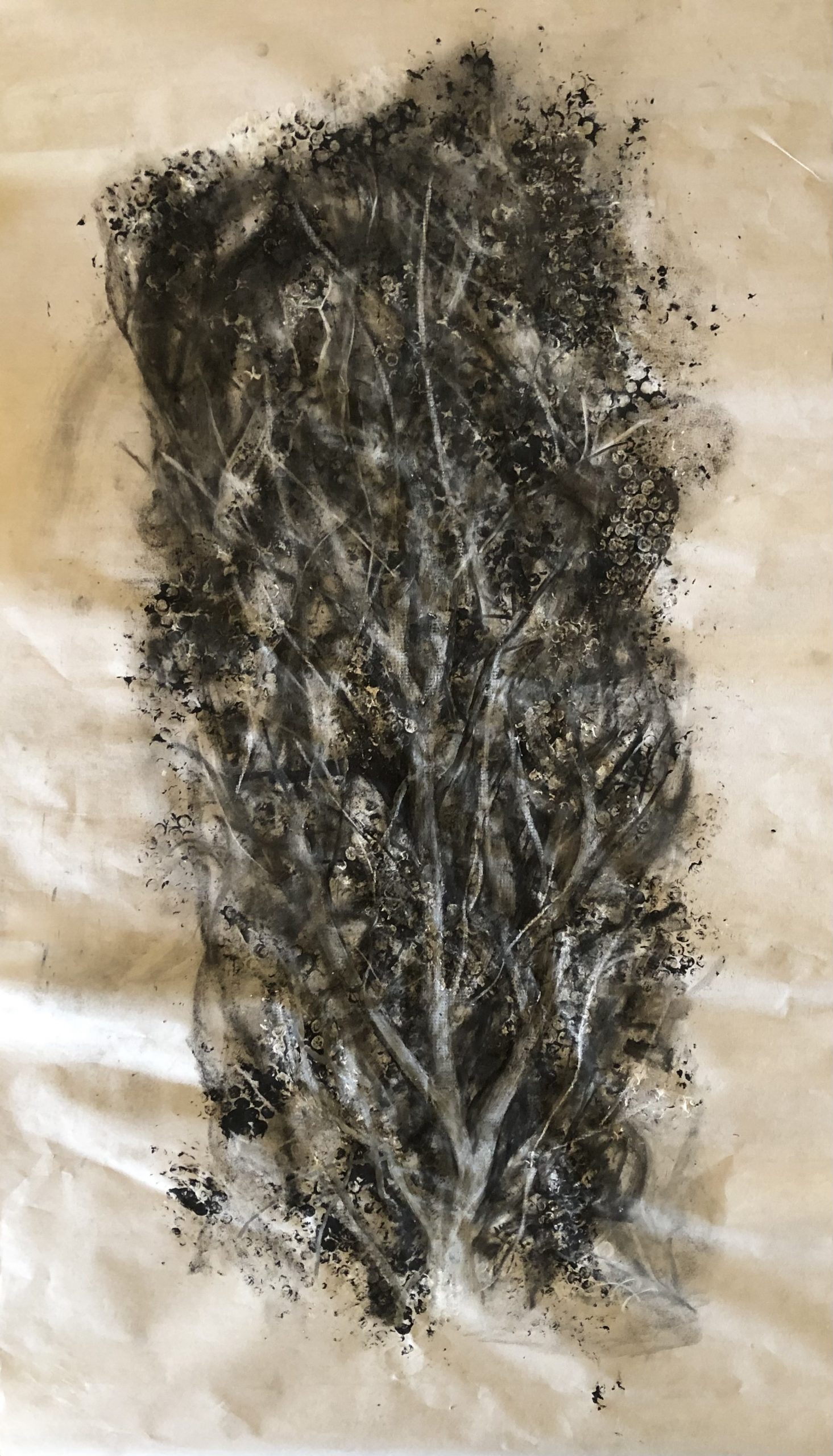 A work on the black board was made as a 'contrast' to the above works on light material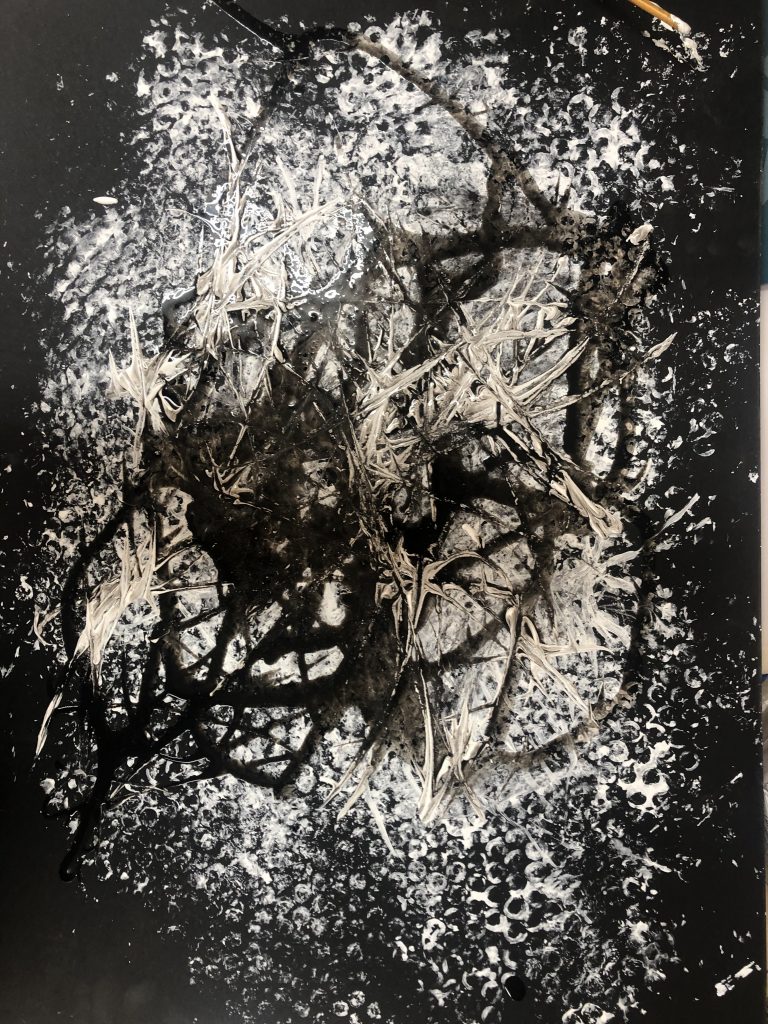 Using foam and cloth to create objects which could stand in for a mushroom and explore the work as a painting.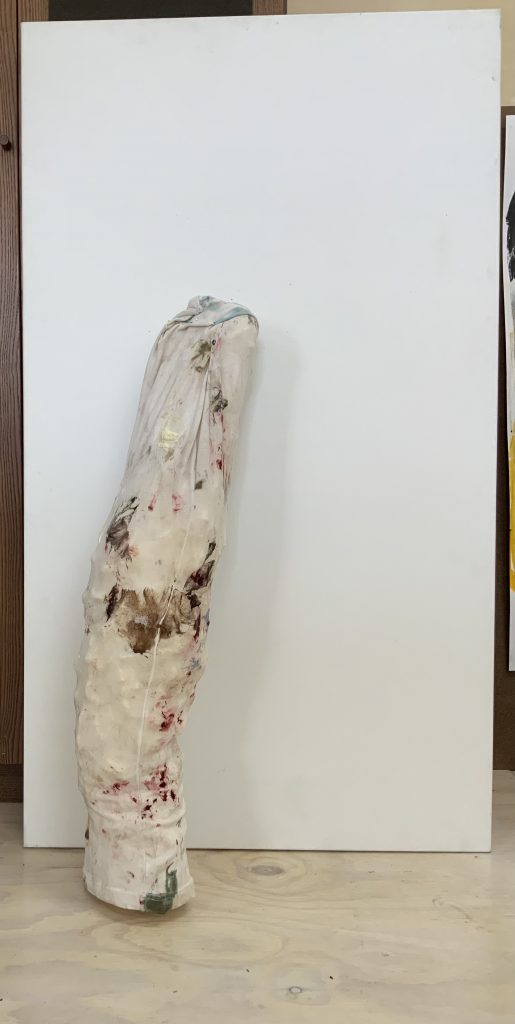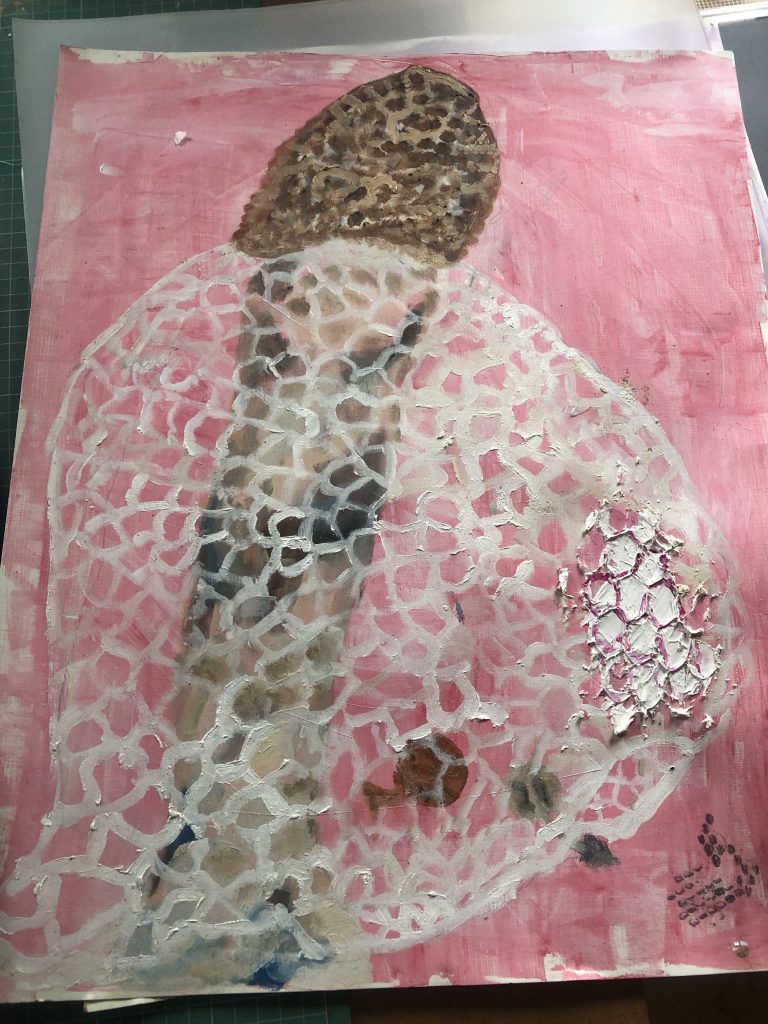 Exploration of the veil form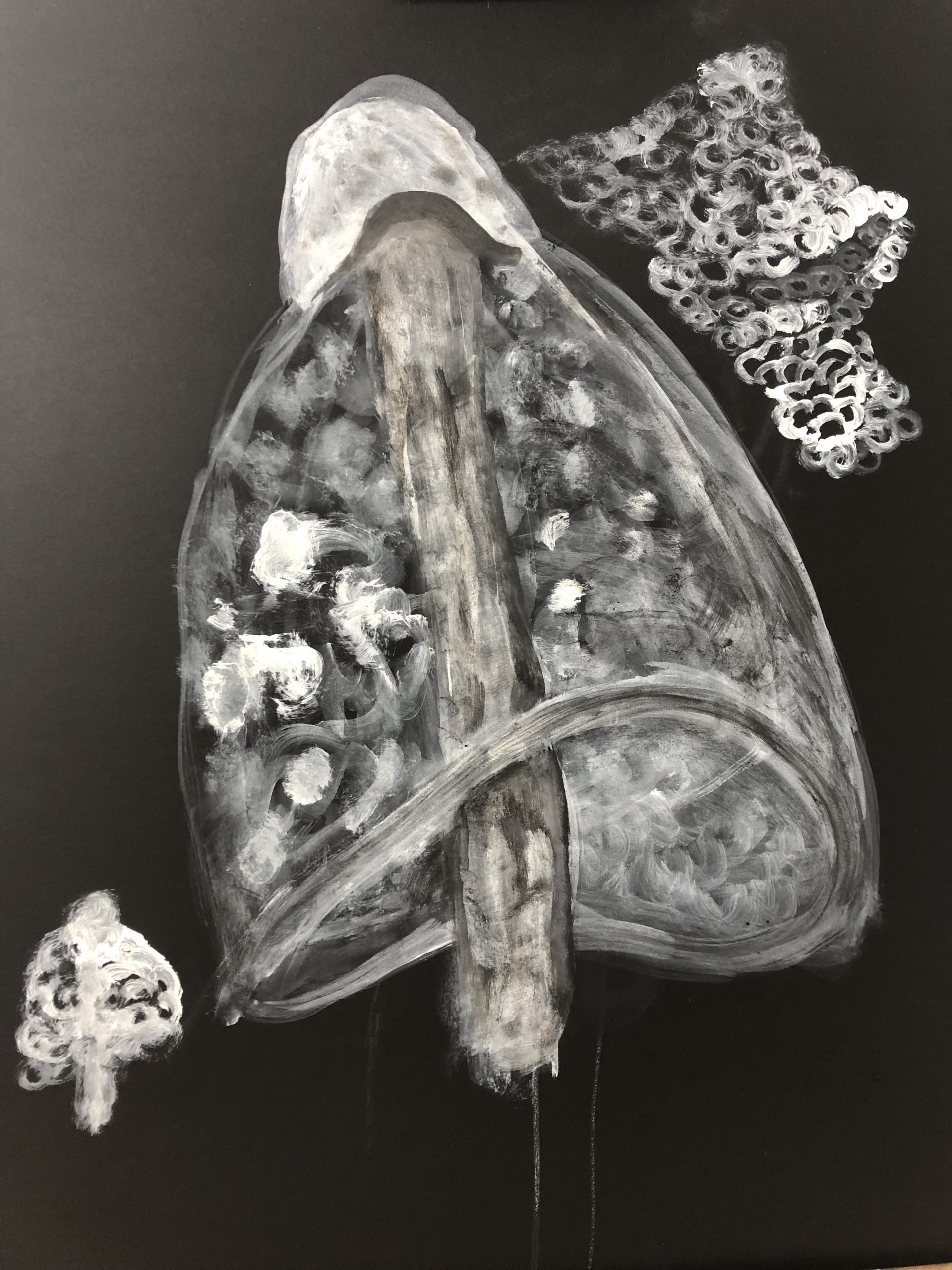 Looking at the veil as the form of inspiration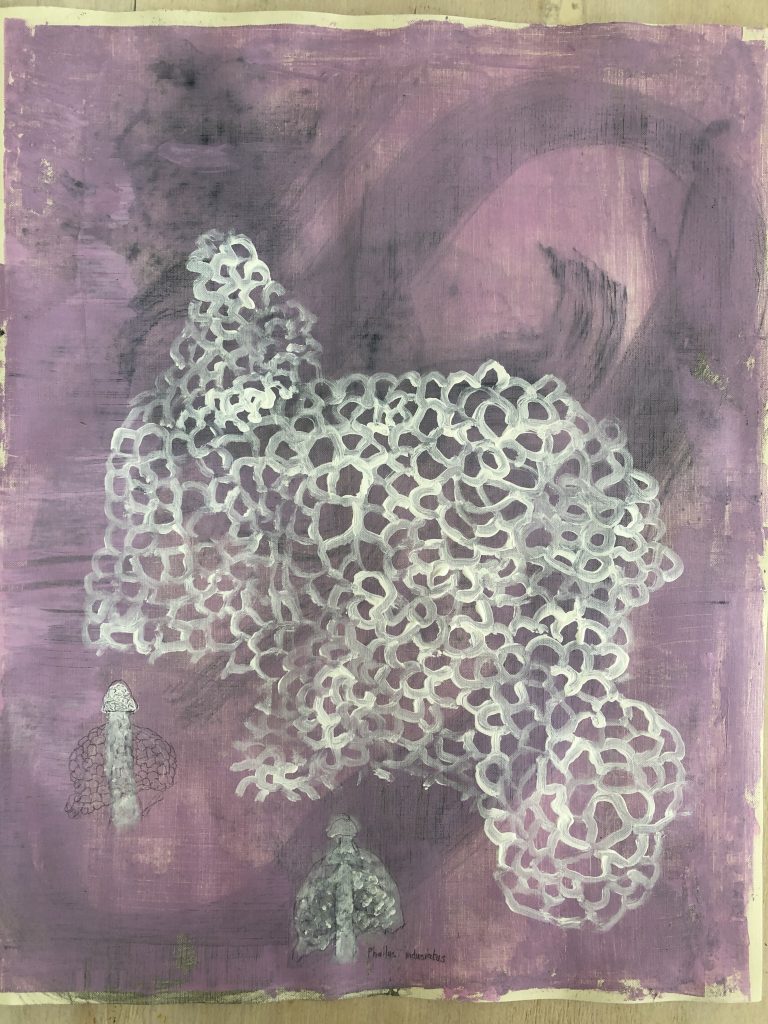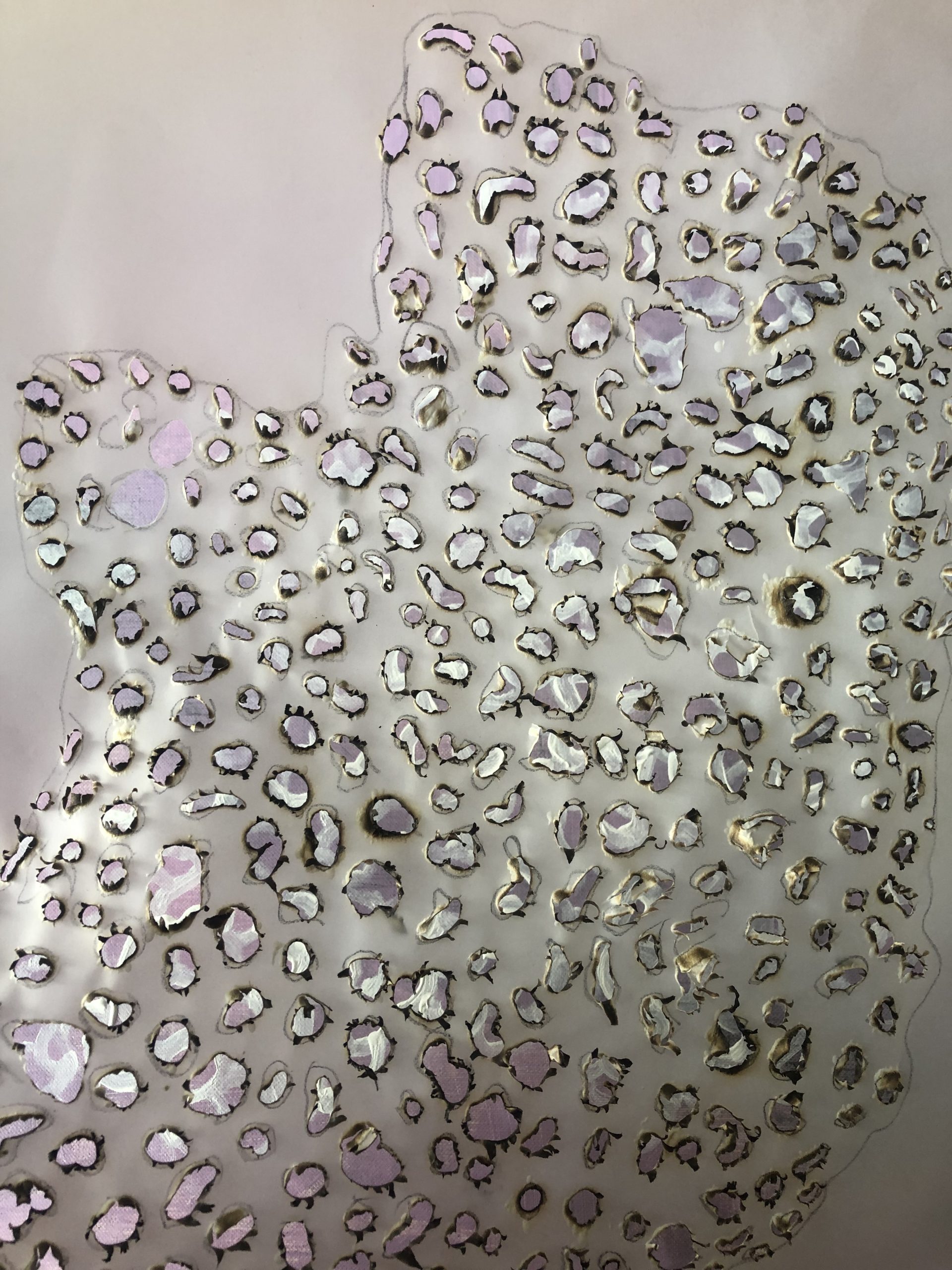 Adding layers to the work with velum paper and burning tool, charcoal drawing and charcoal drawing using erasing to create the form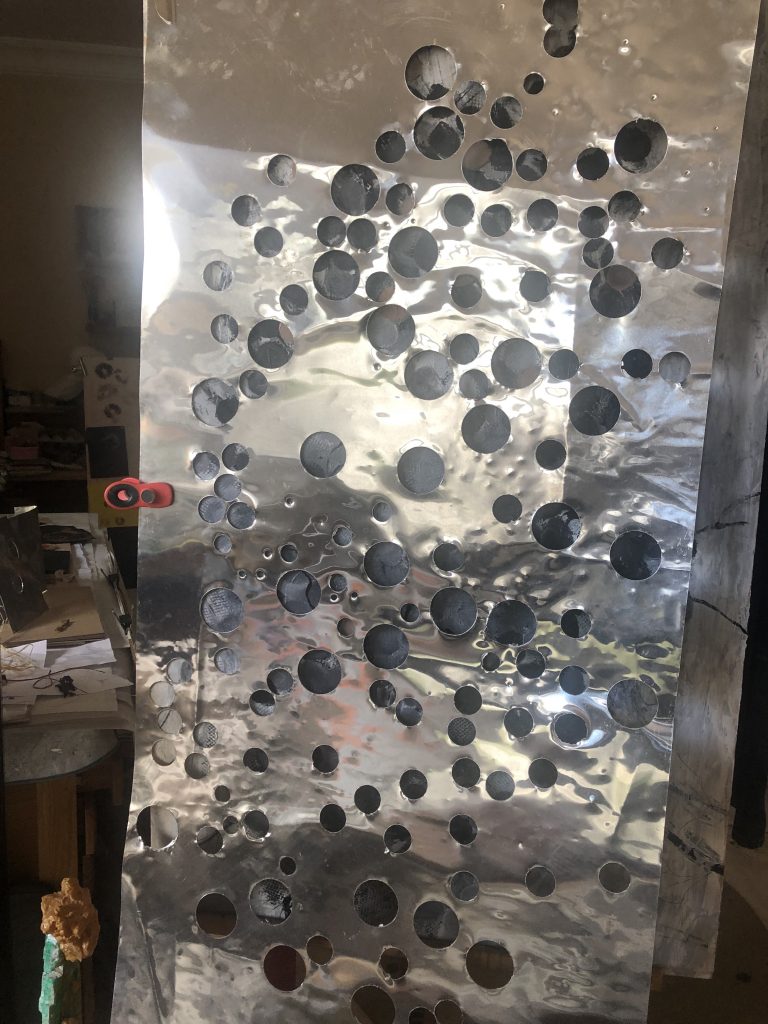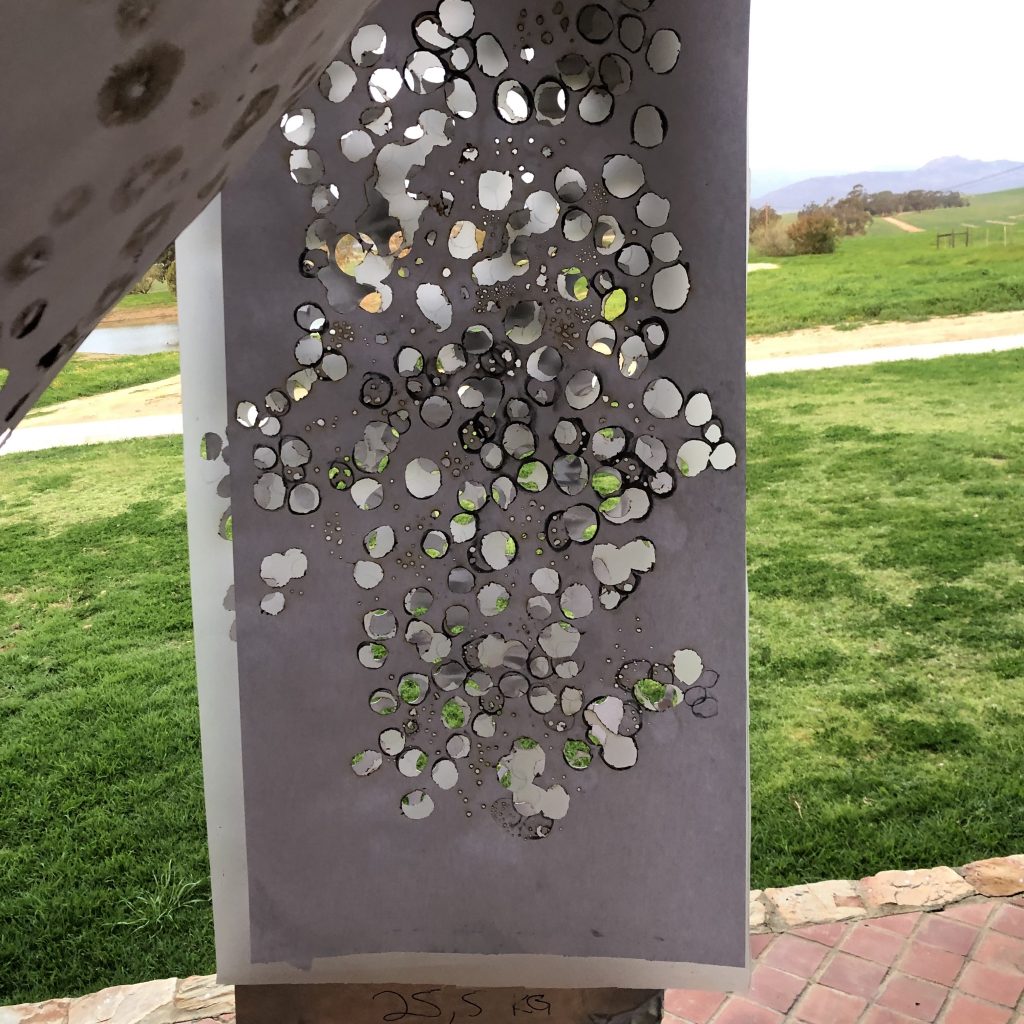 Exploring spore prints on canvas and paper. Some prints are made (left behind) by fungi and others are made by me with fungi ink. I find the circular forms of the canvas and Petri dishes echo the roundness of most fungi spores.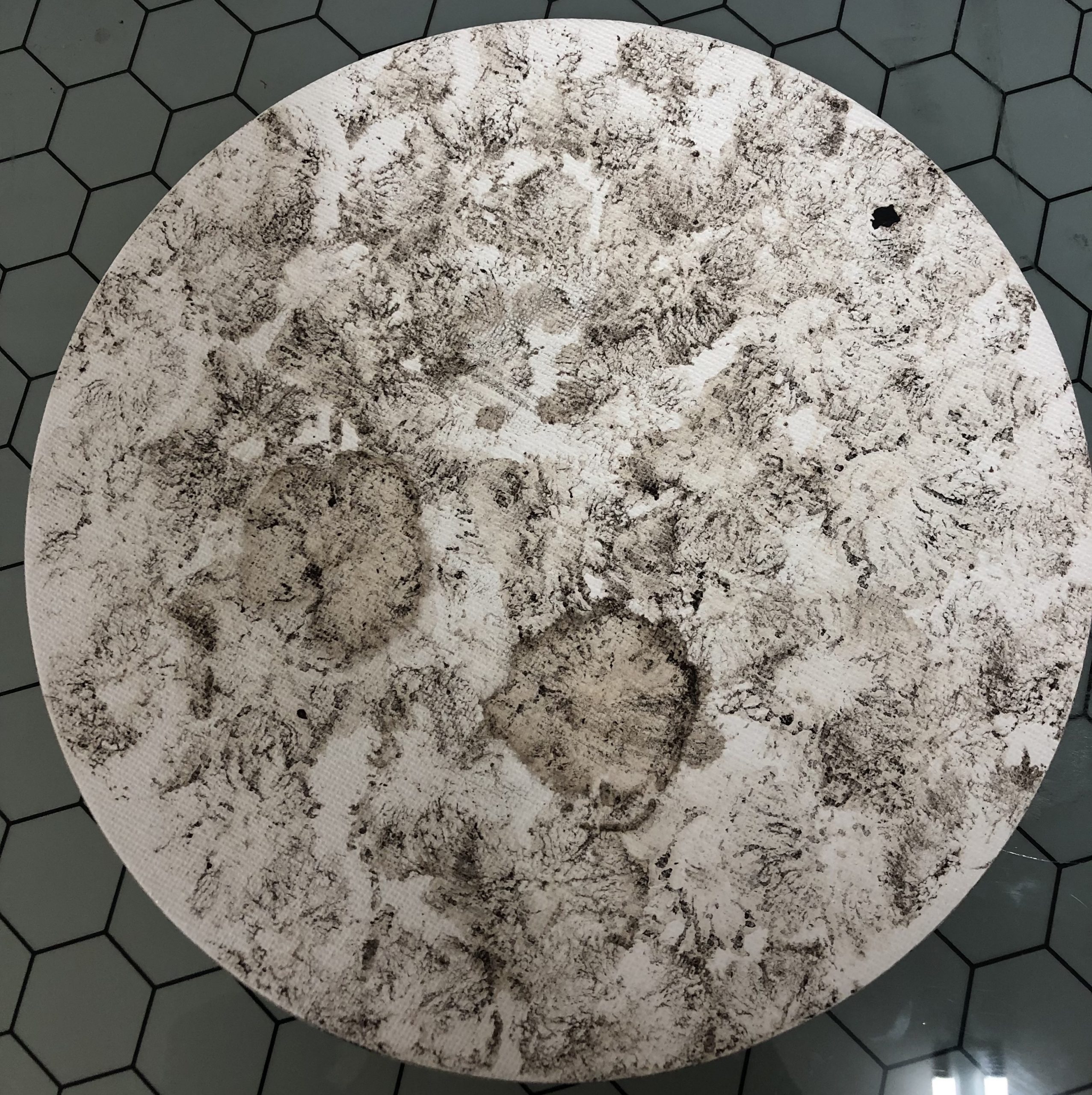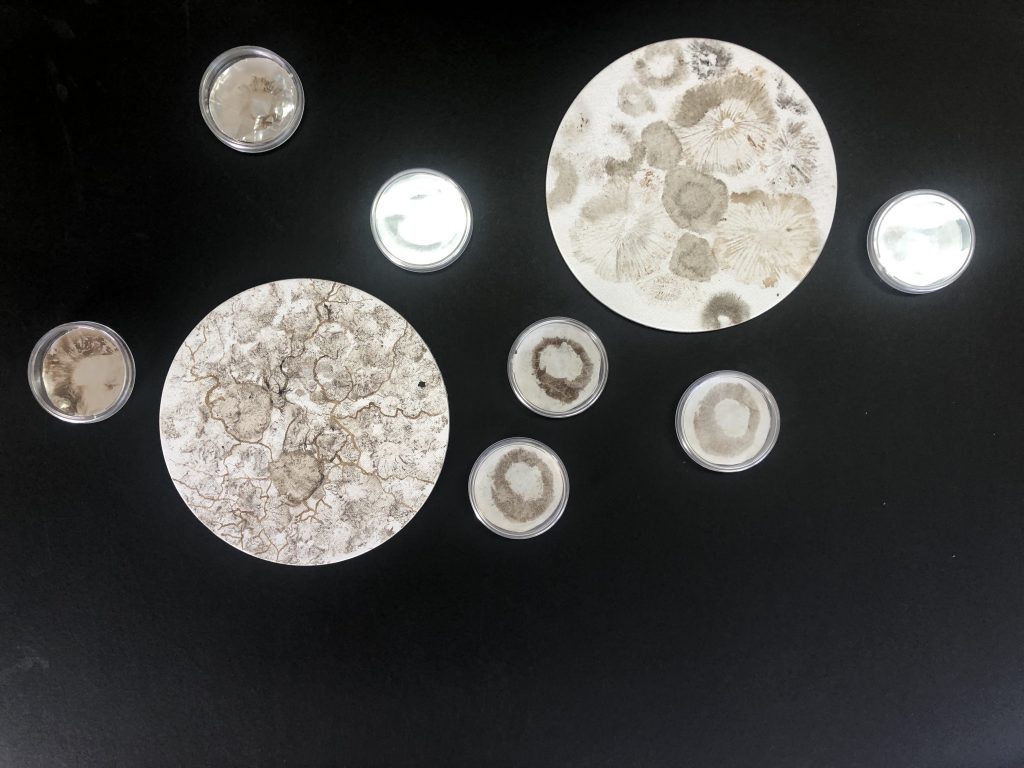 Creating a 3d work around Fungi with clay
Exploring collaboration with the fungi by letting the work grow/decay with the fungi – documenting the process over time. Share a video work.