1 December 2020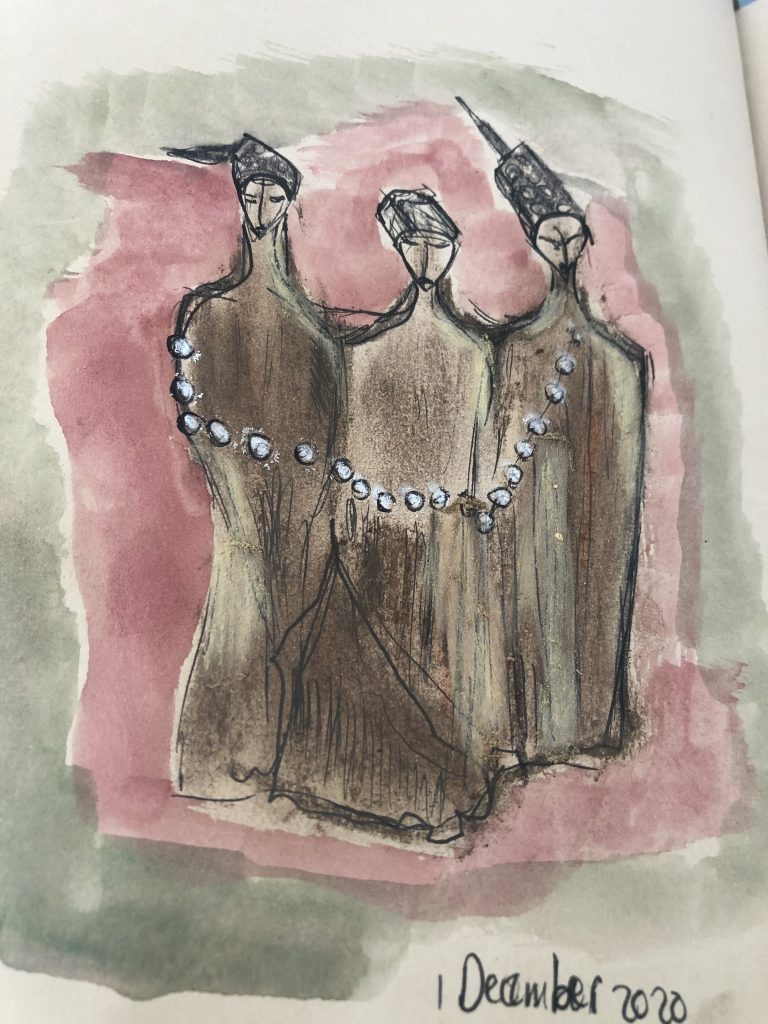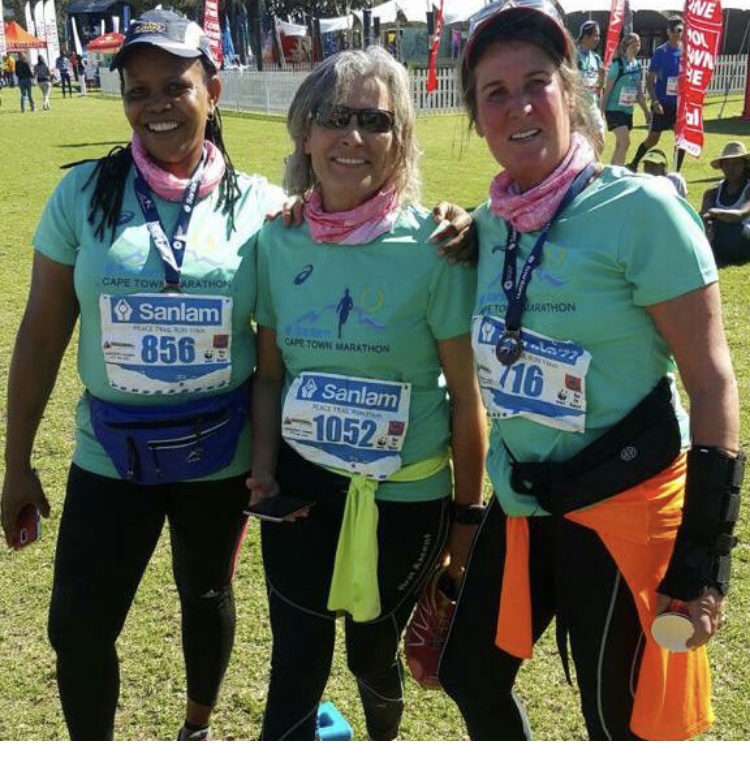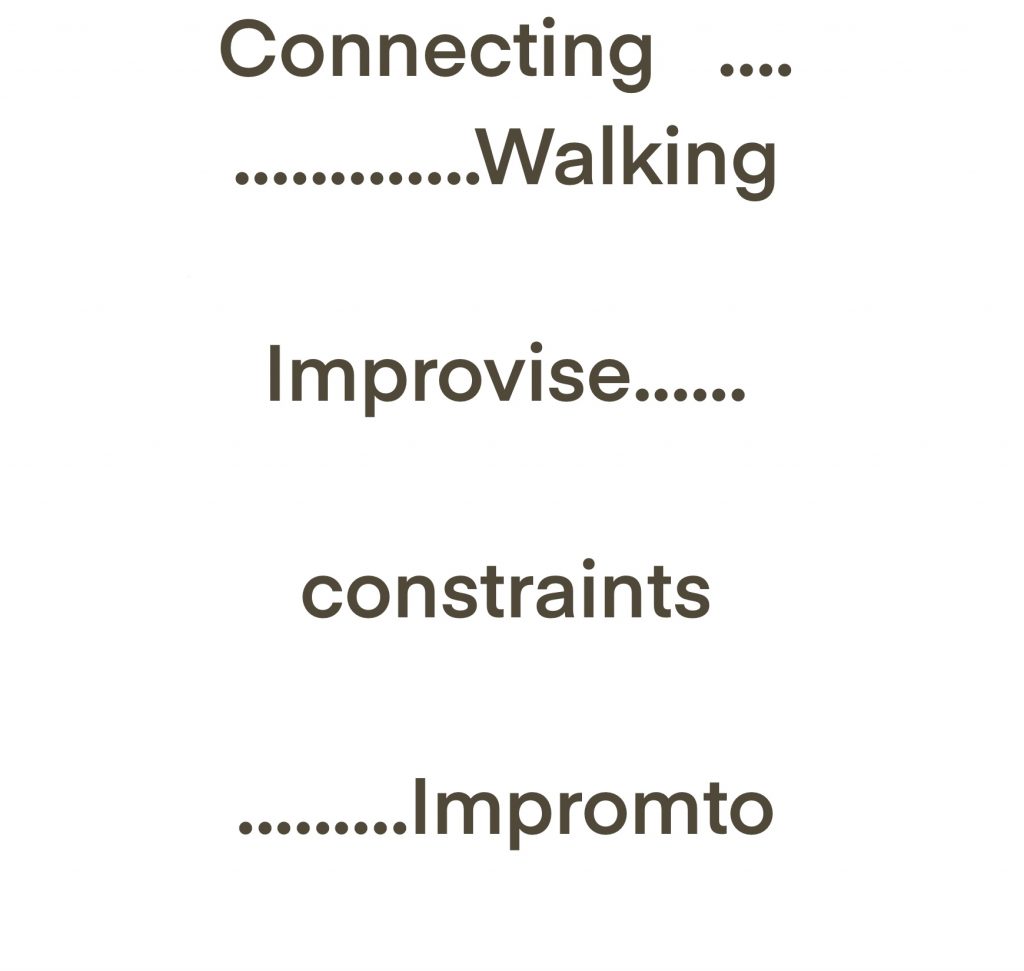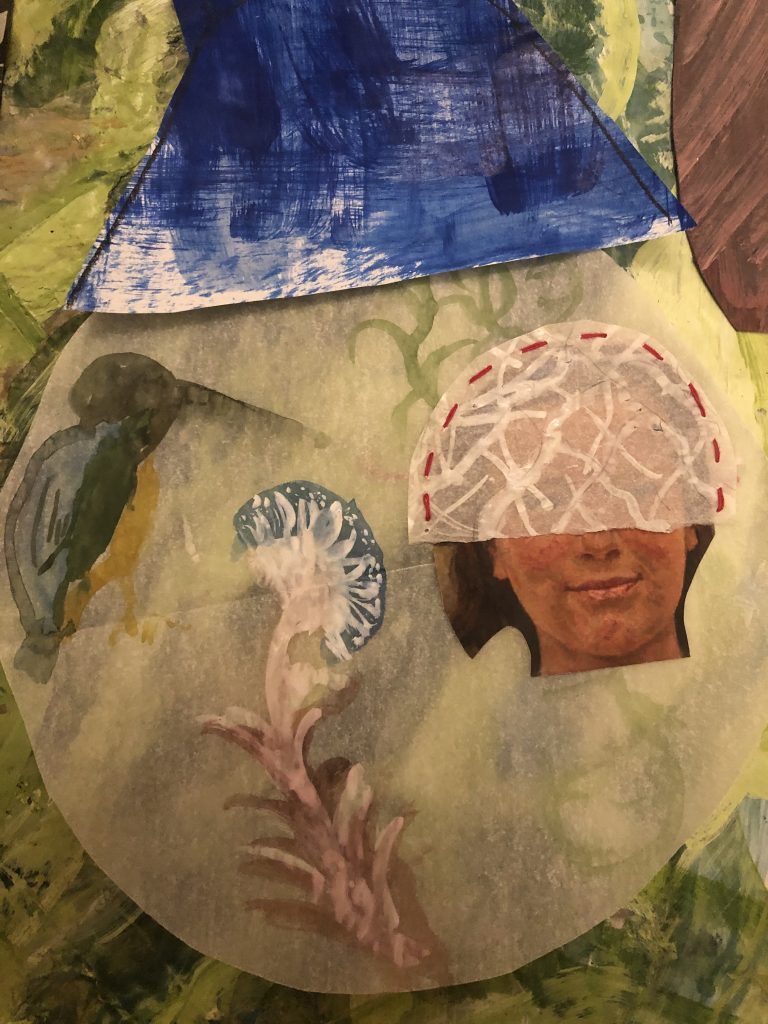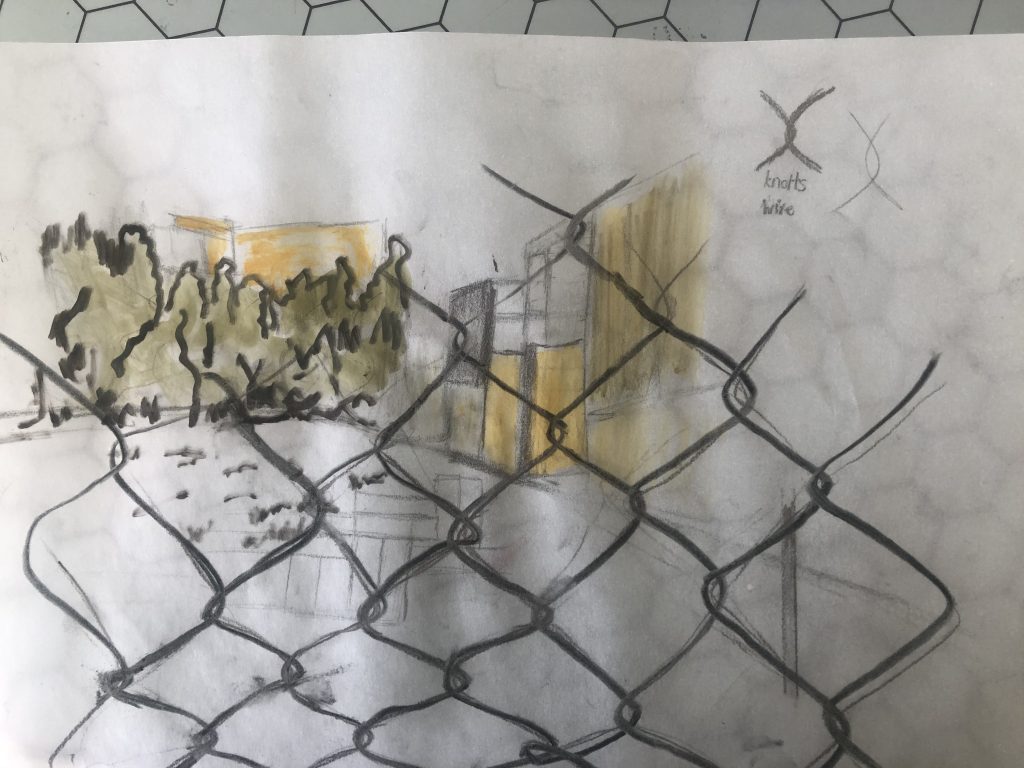 6 December 2020 I think it is important to reflect for a moment – I do think material work and learning in my practice is developing. By working on the Momentum Workshop ( Sat 28 Nov, Bosch's Garden of Earthly Delights) I have been looking more closely into the things I see. I feel it is though I am looking more intimately at my surroundings, the things I come into contact with. I used old works to explore more, wored on vellum and tracing type materials, , which give the materiality of something hidden, veiled, to be look into….I also work with inks and watercolours. I feel that symbolism comes naturally when I work: the wire fence around our compound is showing me something of interwovenness as well as strength in order to be functional as the object is is supposed to be. My walks have become moments to stop and listen, or look, taking photos or making short videos. I am aware of smells and sounds which differ – soft, hard, noise, pollution, soothing, familiar… Are these fragmented words I could work with?
I started walking at different pace, randomly – sometimes fast to get a good workout and feel energised, other times literary loitering and peeping into open gates, talking to a neighbour or cat/dog or just sitting down on a makeshift bench looking out onto the water canals. I stalk birds and wildlife… my place is opening to me, or am I opening to place?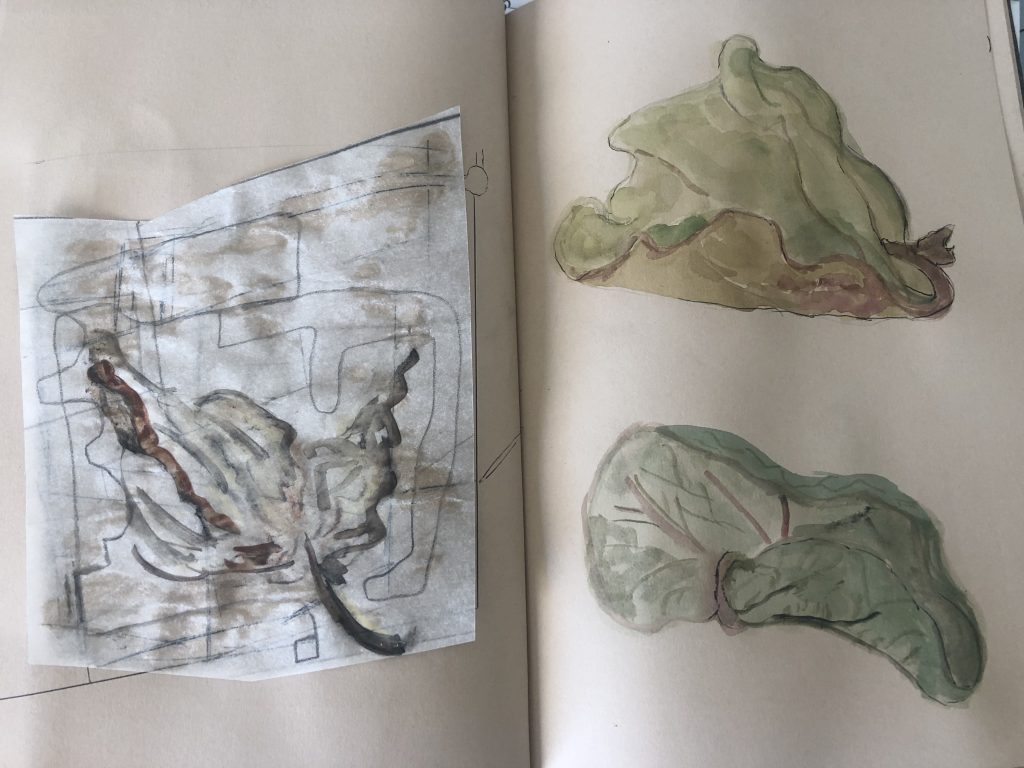 I read about an artist (Sissel Tolaas) who use smell in her work practice – I used some of the words she created which I feel is significant to my walking practice and the sense of smell that I experience on these walks, depending on the time of day or the place I find myself in::
DADO = dead leaves and compost
FIIGH = bird
KINKALAMIN = smells that comes with the wind from somewhere else
SQAHA = cooked food
Thinking about walking as movement and mobility, movement through space alongside change and through time.